Parties
Have your special day in our jungle and make it the best birthday ever! You have our entire jungle to yourselves so with help from our Safari Guides you can relax, have fun, and have the bestest day ever!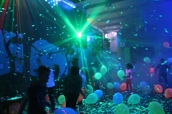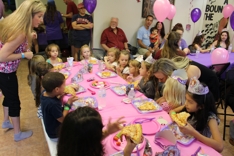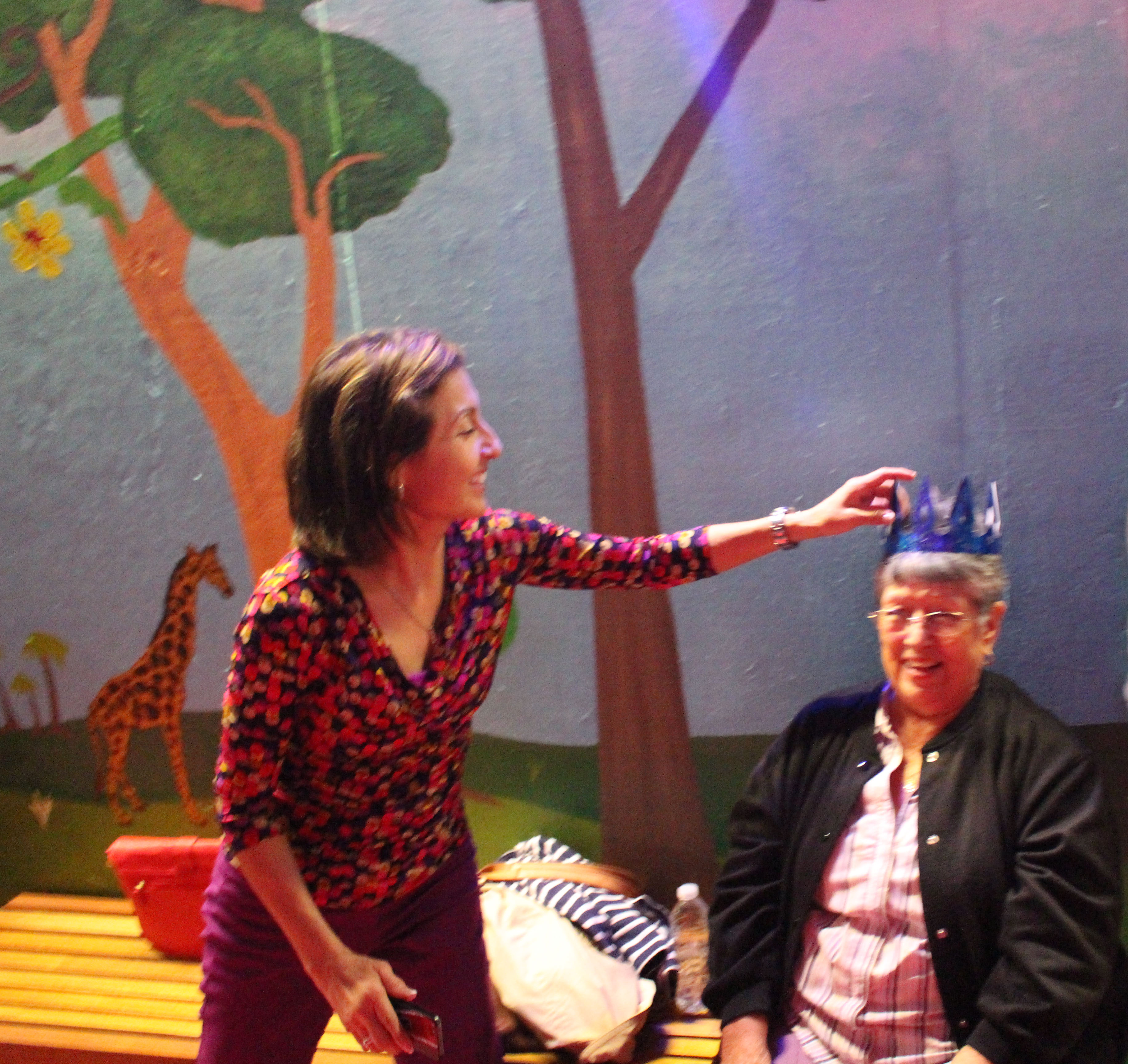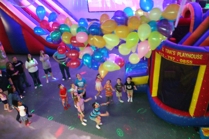 Includes:
>Exclusive use of entire facility for 2 hours
>The King or Queen of the Jungle gets use of our special throne in our party room
>Kid-friendly party music and special lighting in the Jungle room with inflatable bouncers and slides
>Display your pictures on our 22 foot screen (Free with the purchase of any Add-On!)
>Safari Guides to help everyone find their way so everyone has fun and stays safe.
Our Party Room is already adorned with festive, theme-neutral decorations. But you can add your special touches to fit your theme if you'd like. There's room for the cake, food and presents.

The Jungle Room has inflatable bounce-houses and slides. The special martial arts matting helps keep everyone safe. Every so often the volcano errupts and the jungle fills with fog. The humongous screen shows music videos or a slide-show of your pictures while you bounce to kid-friendly party music on our state of the art sound system.
The Jungle Party package is only $429 for all this (although we have monthly specials running too!) for up to 20 children.
Kick things up a notch and make your party extra awesome with some of our special Add-Ons!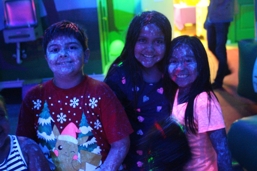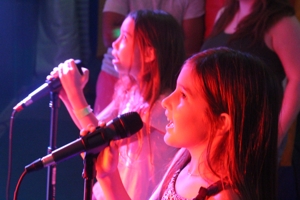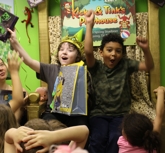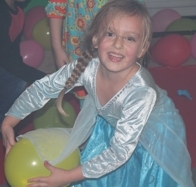 Your birthday is special and your party should be too! We cater to your party so it is the way you want it.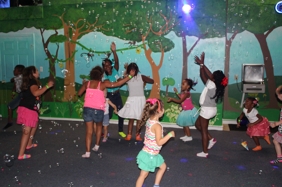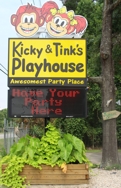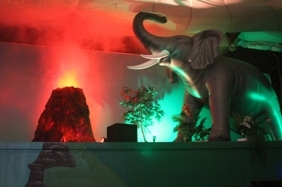 All prices, terms and conditions are subject to change.
More Links